The Experience Bar is above all a…
Fine dining Bar
We suggest you dining dishes of all kinds, cold meats, cheeses, toasts and else…
Come test our delicious plates to be shared with friends.
A little hunger? Don't hesitate, choose our Croc' M or our Italian plate.

A few examples of our tasty recipes…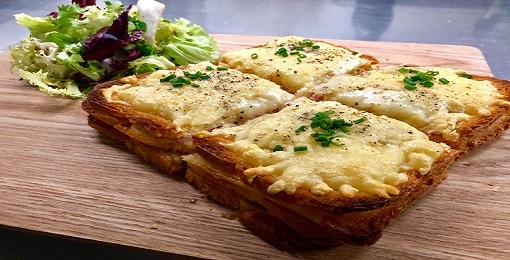 The Expérience Croc' M –

12,00€
Homemade bread, quality ingredients and Morgane's know how.
Eyes delight

40%

Taste buds delight

40%

Origninality

20%
Cold meat and cheese platter –

18,00€
Le Partage, a dish full of pleasure to be shared (or not…),
(4 cold meats, 5 cheeses, antipasti).
Regional products

30%

Generosity

40%

Friendliness

30%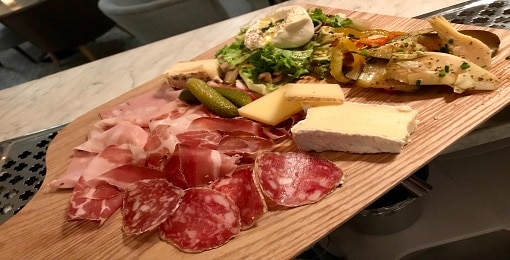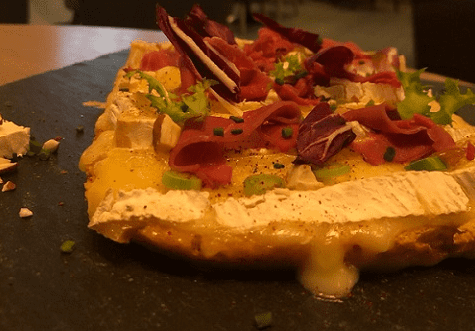 The hot toast –

12,00€
Our last creation, a real… Experience.
Homemade bread and Brie cheese

50%

Smoked duck breast

40%

Espelette chili and other little pleasures

10%
Discover our complete menu
The Expérience, is a Cocktail bar, a Beer bar & a Wine bar, but not only…
Take away
You like our wines and our beers, you can buy them to take away at a reduced price.
Your barman at home
You like our cocktails at L'Expérience, so get them at your place with a barman at home! Ask us how to do that, we'll tell you how everything.
Private functions of the venue for professionnal and private persons, all our material is at your disposal.